Mowery & Schoenfeld, LLC, based in Lincolnshire, Illinois, United States, is honored and excited to have been named one of Inside Public Accounting's 2017 Best of the Best Firms! This designation indicates that of the 587 firms surveyed, Mowery & Schoenfeld ranked within the top 50 on metrics relating to performance, including specific areas of management and operations.
"This recognition puts us in a class with the very best CPA firms in the United States. It is a great thing for the Firm to be so recognized and a tribute to all who work here and contribute every day," said Managing Partner Jeff Mowery upon receiving the news.
During the last 12 months, Mowery & Schoenfeld has been working tirelessly to enhance its employees' experiences by undertaking initiatives to improve manager effectiveness, professional development, and even the overall Firm mission. "We are proud of the efforts our team has put forth to make this overhaul a success!" said Shauna Schilling, HR Manager and spearheader of the initiatives. Shauna recently attended the CPAFMA 2017 Leadership Institute and was awarded the designation of Public Accounting Firm Manger, recognizing her knowledge and professional experience in accounting practice management.
"We believe these efforts have also led to our Firm being named one of Accounting Today's 2017 Best Accounting Firms to Work For for the seventh consecutive year," said Jeff Mowery. Accounting Today partners with the Best Companies Group each year to conduct this annual survey of Firm employees and management to independently identify the 100 firms in America that make the best employers.
Mowery & Schoenfeld's investments in its employees have paid off, too. Happy employees do great work, and this is evidenced by Mowery & Schoenfeld also being named one of Inavero's 2017 Best of Accounting based on the results of a June 2017 survey of over 1,200 clients. "With an average client rating of 9.2/10, it's clear our clients love our people as much as we do," said Jeff Mowery.
In addition to being honored by Inside Public Accounting (IPA) for being one of the 2017 Best of the Best Firms, Mowery & Schoenfeld has also been named a 2017 IPA Top 300 Firm and a 2017 IPA Fastest Growing Firm for its revenue size and growth.
And Inside Public Accounting isn't the only organization that has taken notice of Mowery & Schoenfeld's impressive growth over the last year - Inc. has named Mowery & Schoenfeld, LLC as one of the Inc. 5000, a list that honors the fastest growing private companies in America.
When asked for his reaction to this growing list of accolades and honors, Jeff Mowery replied: "2017 has been a landmark year for the Firm and we are excited to see the opportunities 2018 will bring!"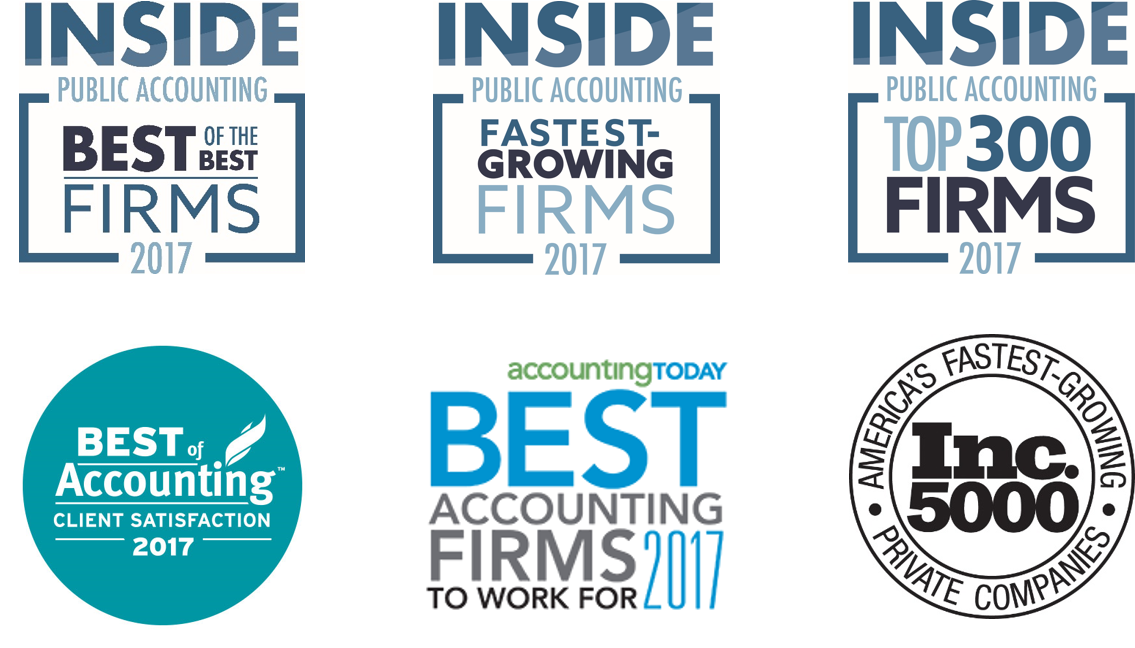 Photograph by Jay Allen Herndon